About This File
????I've created an installer which is called Boot usb OS X 10.8 (Clover-v2-rL1050).pkg. This installer main goal is to ease the way for people using the bootloader Clover.
. I've put some screen capture to show you the installer:
The last image capture is the procedures installer is completed on the USB.
PS: for those you have the installer from the mac App Store: just right clic on the Installer OS X Mountain Lion / show packages contents/ open contents / open SharedSupport / and open Installesd.dmg.
like this picture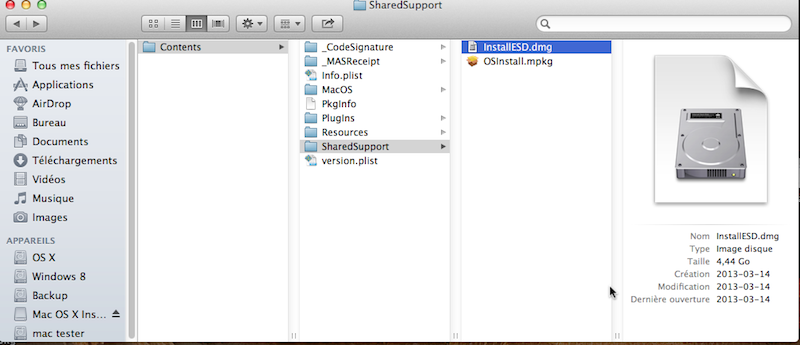 thats it and now ran the installer
;)
try this guys and give me your results. GOOD Hack:victorious: